A TRAVELLER'S GUIDE TO LONDON
Dance Clubs


Myclubbing - Your guide to London nightclubs and bars. Your night clubbing community in London. Pangaea, Umbaba, Mahiki, Paper, Amika, China white,Crystal, Opium lounge, Attica, Aura, Boujis, cafe de paris.

Bar Rumba Situated in the heart of the West End on Shaftesbury Avenue, Bar Rumba is open 7 days a week from 5pm till way past your bedtime, offering dance floor diversity to London's hip 'n' happening denizens. In its 8th year, the music programme ranges from Latin (including Salsa classes) to Funk, House to Drum 'n' Bass, and Jazz to R & B + regular live bands.
Ministry of Sound
Slimelight, Alternative, Goth, dark scene.
The Rock Garden Seven nights a week in Covent Garden.
Legends, Piccadilly Circus
Whirl-Y-Gig Whirl-y-Gig is still the 'club with heart' and a community dance event for people of all ages and places, where you can dance your dance and bring your kids free of charge! Whirly-y-Gig's latest venue promises to be the most accessible so far, and makes possible several evolutionary developments which may well enhance your experience. Check the site for venue listings. 291 Gallery , 291 Hackney Road.
Electic Dreams Electric Dreams is a nightclub based in Soho that specialise in 80's synthpop and new wave. They also play goth and industrial.


North London
Bagley's
Garage
Scala
The Cross
South
London
Fridge
Ministry of Sound
East London
Fabric
Turnmills
City and West End
100 Club, Oxford Circus
Bar Rumba, Leicester Square
Borderline, Tottenham Court Road
Cafe de Paris, Piccadilly Circus
Emporium, Oxford Circus
Hanover Grand, Oxford Circus
Heaven Under the Arches, Charing Cross
Hippodrome, Leicester Square.
Legends, Piccadilly Circus
Mean Fiddler, Tottenham Court Road
Rock Garden, Covent Garden
The End, Tottenham Court Road
Velvet Room, Tottenham Court Road
The Wag, Piccadilly Circus


The Best Clubs for Letting Loose in London
Jazz Clubs


Jazz Barbican Silk Street, London EC2Y 8DS. Click for schedule of artists.
Montunos 138-139 Shoreditch High Street (Corner of Rivington Street), London. Sinatra-style, classic kicking 1940's swing, smoky New Orleans blues. Click for What's on
Ronnie Scott's Jazz Club 47 Frith Street, Soho. Jazz nightly. Click for the club news and schedule of artists.
606 Club Jazz 7 nights a week in Chelsea.
100 Club, Oxford Circus
The Bulls Head 373 Lonsdale Road, Barnes, London SW13 9PY. Click for schedule of artists.
JazzLive @ The Crypt South London. Click for schedule of artists.
PizzaExpress Soho London near Oxford Street. Click for program info.
the space Docklands, London. Click for info.




Comedy Clubs


There are dozens of comedy clubs in London. We list those that have Web sites so you can get more information quickly and easily. We will be expanding this listing in the future. To be added, email us at cheers@offtolondon.com

7 on Red Comedy Club, Covent Garden
Comedy at Soho
Bound & Gagged Comedy Clubs
Comedy Carnival at The Grand - features an outstanding line-up of award-winning, international comedians every Saturday night.
Jongleurs Comedy Clubs
The Comedy Club- Congress Centre - 28 Great Russell Street
The Comedy Store - Three venues, Camden Lock, Battersea and Bow Wharf
The Comedy Tree - one of South West London's most popular comedy clubs, renowned for it's high quality shows and a fun and intimate atmosphere.
The Funny Side...of Covent Garden - an upmarket yet friendly alternative to the usual London comedy experience.
The Laughing Horse - Seven venues in London
Victoria Comedy Club - the original home of comedy in Victoria

Up The Arts Comedy, Arts Theatre Club
50 Frith Street, W1
Tel: 0207 287 9236
Underground: Tottenham Court Road

Up The Arts Comedy, Miller of Mansfield
96 Snowsfields, SE1
Tel: 0207 407 2690
Underground: London Bridge/Borough

Comedy Online - listings for London comedy clubs.



Theatre


London's West End theatres are world famous.
Click here for Hotel+Ticket Packages
Click here for Theatre Tickets




Casinos


Membership is required at gambling clubs in London. Memberships range from complimentary to £500 with typical spends between £50 and £2,500. By law you are required to declare your intent to gamble 24 hours in advance of the actual act. You Can Apply for Membership Online: The three companies below own and operate 15 London casinos which you can join online making the 24 hour advance notice law a bit easier to deal with. You can fill out a form online, print it, sign it and fax it in. 24 hours later, you've got game.



Grosvenor Casinos | London Clubs International | Gala Casinos


Join online and play at Gala Casinos at Russell Square, Piccadilly, Baker Street, Queensway and Tottenham Court Road.

Below is a list of clubs with phone numbers. Those with Web pages are linked. Most offer blackjack, roulette, Punto Banco ( a combination of Chemin de Fer and Baccarat), in some cases one or more forms of poker and Jackpot machines. They typically open in the early afternoon. Good Luck!

Guide to London Casinos - Compare every London casino.
London Poker Guide - the definitive guide to playing live poker in London. Find out about cardrooms, poker clubs, festivals and anything Poker in London.

Dating


Snog London - Free Singles site for Londoners with 1000s of detailed profiles, advanced searches (including by Tube lines and stations), an active forum and welcoming community.




Gentlemen's Clubs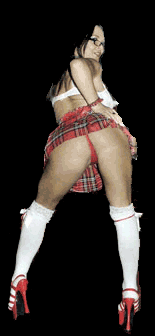 Director's Lodge Gentlemen's Club London Champagne hostess and nude table dance club in the heart of London UK with free membership and free limo service.
Lapdance London Bars, clubs with strippers, table dancers or lap dancers in the London area. Resources for lapdancers, clubs and patrons. FAQs, advice, forum and links.
Limousine Strip Be driven to ecstasy in a luxurious stretch limousine with a beautiful, glamorous model who will fully strip...just for you!! Experience the thrill while on the move.
Browns, The Griffin Dancers perform at 15 minute intervals, 1PM - 12PM. Free admission.
For Your Eyes Only Table dancing in Mayfair.
Gaslight Gentlemen's Club Table dancing in a small, intimate, exclusive champagne nightclub.
Lapdancing Limousines Entertainment on the move.
Mist Gentlemen's Club Full nude lap dancing, four days a week from Wednesday to Saturday till the early hours. Near Heathrow.
Metropolis Full nude striptease and table dancing club.
Platinum Lace Bar & Gentlemen's Club All of our beautiful dancers are highly trained in the art of sensual striptease and pole dancing..
Rififi Gentlemen's Club London Exclusive London gentlemen's club and hostess bar with five star restaurant in the heart of Mayfair.
Secrets Table dancing at five London locations. Click contact for addresses.
SophistiCats 40 stunning ladies, lap dancing, champagne booths and VIP rooms, late night bar open until 6am
Spearmint Rhino Gentlemen's Club Topless & Nude Table Dances and Full Bar & Grill. Tottenham Court Road. Open 11Am - 2AM daily.
Stringfellows Cabaret of Angels: Topless dancers.. a class act. Saint Martins Lane, Covent Gardens. Monday - Saturday 7:30 PM - 3:30 AM.
Sunset Strip Club One of the oldest striptease establishments in London.
The Bada Bing Club Full nude dancing club.
The Boulevard Striptease High class exotic striptease.
Venus Table Dance Club 29-35 Farringdon Road, London
Whites Gentlemen's Club - beautiful girls from around the world.
The Windmill International Tableside dancing in the West End. Upmarket Gentlemen's Club. Monday - Saturday 8PM - 3:30AM. Dress smart, casual, jacket. 60 international dancers, continuous full nude show with personal tableside dancing.
Heaven Night Club Most famous gay night club in the world.



Fetish Clubs


Club Starkers London's only Naturist (nudist) Night Club.
Extremely Wicked BDSM Night club. Membership required. Click for information.
Club Subversion Fetish club. Click for information.
Club Wicked Fetish and BDSM night club. Membership required. Click for information.
London Fetish Clubs For couples. Membership required. Click for information.




Directories


Adult Guide to London Directory - Find escorts, escorts agencies, sub dom and gay zones in London UK.
ContactMeNow Adult Directory UK - UK adult contacts directory for escorts, agencies massage parlours, tv's. Pictures, reviews and full contact details.
London Pub & Club Guide - find the bar, pub or club that you are looking for, in any venue in and around London.
London Tonight Directory Listings for cabarets, comedy clubs, pubs, strip clubs, escorts and more.
Eros London The ultimate guide to London Erotic Entertainment.
exFactory The Independent Adult Directory - listing top UK adult sites
A2Z London Club Guide One click. What's on tonight at London clubs.
Gay London - guide, club listings, personals.
Ginger Beer: London Lesbian Guide




Escort Agencies & Independent Ladies




© 2012 offtolondon.com All rights reserved. Contact Us