March 2007

What's on in London during March, 2007. Free London, Heritage highlights and royal pageantry, St. Patrick's Day Parade, theatre, ballet, festivals, fairs and Fine Art exhibitions, including, Dolly Parton's tour, Ideal Home Show, the Hogarth, Monet and Renoir exhibitions, rugby football at Twickenham, Alternative Fashion Week and much more; compiled by Burlington Bertie, OfftoLondon's Man About Town.
---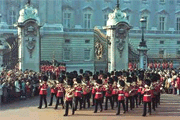 Discovering London - Full Day London City Tour
8.5 - 9 hours - Drive to Westminster, past Downing Street, home of the Prime Minister, and on to the Houses of Parliament and Big Ben. Stop for a visit inside Westminster Abbey, site of many royal coronations. Visit Poets' Corner and the tombs of many well-known scientists and monarchs. Also see the Chapel of Henry VII.
Stop near Buckingham Palace to see the colourful ceremony of the Changing of the Guard before driving through busy streets and past peaceful parks to Piccadilly, home of London's Theatreland. Pass Trafalgar Square with its impressive Nelson's Column and fountains, before reaching a traditional London pub for lunch.
The afternoon starts with a cruise on the River Thames, during which a Thames Waterman will point out the places of interest along the way. Disembark to visit the Tower of London where you will meet the Beefeaters clad in Tudor uniforms, hear the legend of the ravens and some spine chilling tales from the Tower's 900 year history. You will also see the Crown Jewels, magnificently displayed in the new Jewel House.
Click for more information

Royal Heritage & Pageantry


Floodlit Buckingham Palace
Date: Until 31 March, Nov/Dec, 2007.
Venue: Buckingham Palace, Westminster, SW1A 1AA
Tickets: FREE
London Transport: Nearest Tubes: Green Park, Hyde Park Corner, Victoria mainline rail terminus
Description: Aston Webb's chaste Neo-Classical Palace facade, (1913), is dramatically floodlit, with its three projecting porticos highlighted with spotlights.

Changing the Guard at Buckingham Palace
Date: Even numbered dates during March. Odd during April. Thereafter daily through July, 2007.
Venue: Buckingham Palace Forecourt, Westminster, SW1A 1AA
Tickets: FREE
London Transport: Nearest Tube: Green Park, Hyde Park Corner, Victoria mainline rail terminus
Description: The new guards from one of five Household Guard Regiments, (Coldstream, Grenadier, Scots, Irish or Welsh Guards), arrive at the forecourt of the Palace at 11:30 from Wellington Barracks. The journey takes about 5 minutes and the soldiers are accompanied by a band. The ceremony is conducted on the Palace forecourt and takes approximately forty minutes to complete. Subject to wet weather cancellation.
See also the colourful changing of The Queen's Lifeguards, (Blues & Royals or Life Guards), at Horse Guards Parade, (weekdays 11am, Sundays 10am); a spectacular piece of royal pageantry. Excellent photo opportunities at these and at St. James's Palace. Check Changing the Guard for further details and uniform identification, and special guidebook.

Ceremony of the Keys
Date: Daily. 9.30.pm.
Venue: Tower of London, Tower Hill, EC3N 4AB
Tickets: Complimentary tickets are obtainable on application in writing. Check Tower website for details.
London Transport: Nearest Tube: Tower Hill.
Description: The Ceremony of the Keys is the traditional locking up of the Tower of London and has taken place on each and every night, without fail, for at least 700 years. The Yeoman Warders, (the famous Beefeaters), in their royal livery, and military guard, lock the outer gates of the Tower of London and deliver the keys to the Governor of the Tower, Major-General Sir Geoffrey Field, who resides in the Tudor Queen's House overlooking the infamous scaffold site within the walls. The importance of securing this fortress for the night is still relevant because although the Monarch no longer resides at this royal palace the Crown Jewels, including the Coronation Regalia and many other historic valuables, still do and felonious attempts have been made to steal them! Check Historic Royal Palaces/Tower of London for daily opening times, etc., for the Tower, Crown Jewels, etc.

Hampton Court Palace Ghost Tours
Date: 8.00 pm Mondays/Fridays. 6.30 pm Sundays until 6 March, 2007.
Venue: Hampton Court Palace, East Molesey, KT8, 9AU. Tel: 0870 751 5175
Tickets: £25 per person (no under 12's). Available in advance only on 0870 753 7777.
London Transport: Nearest Tube: Richmond.
Description: Wander the darkened palace corridors on a spooky 90 minute guided ghost tour of Hampton Court Palace! Experiencing Hampton Court Palace at night whilst tales of its paranormal past are retold is not for the faint-hearted. Be prepared to catch a glimpse of one of the Palace's infamous residents!

Banqueting House Lunchtime Concerts
Date: 12 March, 16 April, 2007. From 12 noon.
Venue: Banqueting House, Whitehall, SW1A 2ER, Tel: +44 (0)870 751 5187
Tickets: £15 inc. buffet lunch. Book by venue telephone or in person.
London Transport: Nearest Tube: Westminster, Embankment.
Description: The renowned monthly lunchtime concerts of chamber music and song recitals. See website for details.

London's Blue Plaques
Venue: Various throughout London.
Description: Directory of houses bearing commemorative plaques to famous occupants together with a history of the blue plaque scheme and the (sometimes fictional), people who once lived or were born there. Top 5 Plaques: Sherlock Holmes, 221b Baker Street, (now a Museum, pay to enter); Charles Dickens, 48 Doughty Street, (now a Museum, pay to enter); John Fitzgerald Kennedy, 14 Princes Gate; Karl Marx, 28 Dean Street; John Logie Baird, 22 Frith Street.

Theatre, Dance & Music


English National Ballet.
Date: 6 - 10 March, 2007.
Venue: Sadler's Wells, Rosebury Avenue, Islington, EC1R 4NT.
Tickets: £10-£14. (Concessions). Online booking, in person at Box Office, or Tel: +44 (0)870 737 7737. Matinees and Evening perfs.
London Transport: Nearest Tube: Angel.
Description: The English Ballet Company returns with two contrasting programmes that include two London premieres; Christopher Hampson's dazzling, neo-classical Sinfonietta Giocosa, and David Dawson's A Million Kisses to my Skin. Also Will Tuckett's adaptation of Oscar Wilde's The Canterville Ghost.

Onegin
Date: 16 March - 12 April, 2007.
Venue: Royal Opera House, Covent Garden, WC2. Tel: 020 7304 4000
Tickets: £6-£15. Book online.
London Transport: Nearest Tube: Covent Garden.
Description: The Royal Ballet dances John Cranko's ballet Onegin set to music by Tchaikovsky.

Horrible Histories - Awful Egyptians and Rotten Romans
Date: Closes 3 March, 2007.
Venue: New Wimbledon Theatre, The Broadway, Wimbledon, SW19 1QG.
Tickets: £13.50. Theatre Box Office, Tel: +44 (0)870 060 6646
London Transport: Nearest Tube: Wimbledon.
Description: Discover the truth about those evil Emperors and gruesome gladiators, and discover why there's no place like Rome! Experience the terrible tactics of the Roman army through the medium of actors and ground-breaking BOGGLEVISIONTM 3D special effects and discover why rich Romans needed a vomitorium. Enjoy a joyful journey back into the turbulent turpitude of Roman Britain!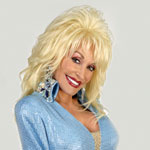 Dolly Parton

Dolly Parton
Date: 19, 25 March, 2007. 7.00 pm.
Venue: Wembley Arena, Wembley Middlesex, UK HA9 0DW
London Transport: Nearest Tube. Wembley.
Tickets: From £50. Book Online
Description: Legendary Singer, Actress and Songwriter, the one and only Smoky Mountain Songbird Dolly Parton, embarks on her European Tour in the spring of 2007, for the first time since the 1970's. Early booking essential to ensure a seat.

Official London Theatre Guide
Date: Ongoing.
Venue: 37 West End and City theatres
Tickets: Online booking for all seats
Description: Your guide to London's theatre programme, theatre seating plans, disability access and online booking.

London Television Shows
Date: Various throughout the year.
Venue: Various BBC and ITV studios
Tickets: FREE online download
Description: Free online tickets to some of the best entertainment TV show recordings in London. Register, choose a show, print an e-ticket, then go to the show! Most studios prefer their audiences to be at least 16, so check the age limit before you book. Expect to be sat in the studio for between 1.5 and 2.5 hours. The website has some useful FAQs for those who have never been to a live TV recording before.

Festivals & Fairs


Ideal Home Show
Date: 9 March - 1 April , 2007. Mon/Tues/Wed:10am-7pm. Thurs 10am-10pm. Fri/Sat/Sun: 10am-8pm.
Venue: Earl's Court, SW7.
London Transport: Nearest Tube: Earl's Court.
Tickets: From £14 or £6 after 5pm.Book online, (recommended), or buy at the door. Concessions.
Description: The famed annual exhibition run by the newspaper Daily Mail and now almost a century old, (2008). Bringing together everything associated with an "ideal home" from construction to decor, furnishings and lifestyle.

ExCel International Exhibition & Conference centre
Date: Various through March, 2007.
Venue: ExCel, London. E16 1XL.
London Transport: Check ExCel Online for road, rail and river access details.
Tickets: Buy online for discounted tickets, or at the door. Concessions.
Description: March is a busy month for trade and public exhibitions at ExCel.
The 16th Homebuyer Show, (2-4 March).
The Baby Show, (9-11 March).
The London International Dive Show, (10/11 March).


The International Food & Drink Event 07, (Trade only 18-21 March).
A Place in the Sun Live, (30 March-1 April).

St. Patrick's Day Parade & Celebrations
Date: 18 March, 2007.
Venue: Whitehall, Trafalgar Square. SW1
London Transport: Nearest Tube: Charing Cross, Leicester Square.
Tickets: FREE.
Description: London's week of events celebrating St Patrick's Day culminates on Sunday 18 March 2007 with a parade from Hyde Park corner to Parliament Square and followed by a festival in Trafalgar Square under the aegis of London's ebulliently controversial Mayor Livingston who hosts a black tie St. Patrick's Day dinner at the Savoy hotel on 17 March, (tickets available).

21st London Lesbian and Gay Film Festival
Date: 21 March - 4 April, 2007.
Venue: National Film Theatre, SE1, Tate Modern and other venues. Tel: 020 7255 1444.
London Transport: Nearest Tube. Waterloo Station.
Tickets: Buy at door. Check to book online
Description: Now established as Europe's most comprehensive and popular LGBT film festival.

24th London Australian Film Festival
Date: 15 - 25 March, 2007.
Venue: Barbican Centre, EC2.
London Transport: Nearest Tube: Charing Cross, Leicester Square.


Tickets: See website for full details.
Description: A unique overview of the film scene Down Under. This year sees the UK premiere of a digital restoration of the story of The Kelly Gang, the earliest feature film ever made. Full details of the festival online after 1 February.

Alternative Fashion Week
Date: 19 - 23 March, 2007.
Venue: New Spitalfields Market, E1. Tel: 020 7375 0441.
London Transport: Nearest Tube. Liverpool Street Station.
Tickets: See website for details.
Description: Fashion by the people for the people. An exciting showcase for new and innovative designers. Check out Nick Ingham's 2006 photos on the website.

Sport & Recreation


The Rugby Football Union Six-Nations Internationals
Date: 11 March, 2007.
Venue: Twickenham Stadium, Rugby Road, Twickenham TW1 1DZ. Tel: 020 8891 4565; fax: 020 8744 2104.Home matches for the England side take place at Twickenham
London Transport: Nearest Tube. Richmond. Mainline station Twickenham.
Tickets: Contact the ground directly or buy online through Ticketmaster. Expect to pay a booking charge Early booking recommended.
Description: The famous annual rugby-union, (RFU) tournament between England, Scotland, Wales, Ireland, France and Italy. This is the highlight of the rugby-union year. The tournament was actually the Five Nations for 90 years, until the Italians joined in 2000. The matches have a reputation for being family events, even though they attract crowds in the high tens of thousands: Twickenham, the home of English rugby since 1910, holds 75,000 spectators.

Fine Art & Cultural Exhibition


The Unknown Monet
Date: 17 March - 10 June, 2007. 10am-6pm.
Venue: Royal Academy, Burlington House, Piccadilly, W1.
London Transport: Nearest Tube: Piccadilly, Green Park.
Tickets: Book Online.
Description:An important and revealing exhibition of 80 works by the artist from major international collections, many of which have never been exhibited before.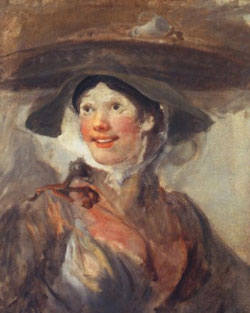 The Shrimp Girl, Hogarth

Hogarth
Date: Until 29 April, 2007. 10am-5.40pm.
Venue: Tate Britain, Millbank, SW1P 4RG. Tel: 020 7887 8888
Tickets: £10. (Concessions), Times entry. Online booking recommended.
London transport: Nearest Tube: Embankment.
Description: The most comprehensive display of Hogarth's work in the past century. No other artist's work has come to define 18th century England as powerfully and enduringly as Hogarth's witty, satirical, subversive and hugely talented output. He remains one of the most fascinating and innovative artists from the eighteenth century. Admire his remarkable paintings, ranging from elegant conversation pieces and society portraits rivalling Gainsborough and Reynolds to salacious brothel scenes; his vibrant drawings and sketches; and the numerous engraved works for which he is most famous today, including Gin Lane and Beer Street.
See also the Tate Britain displays of British Art 1500 - 2006 and the stunning Turner Room, (FREE).

Renoir Landscapes
Date: Until 20 May, 2007. 10am-6pm. Weds 10am-9pm.
Venue: National Gallery, Trafalgar Square, WC2N 5DN. Getty Entrance.
Tickets: Standard Timed entry £12, (Concessions); Unlimited entry: £30. Audio guide: £3.50. (recommended). Advance booking online recommended to guarantee day and time of choice.
London transport: Nearest Tube: Charing Cross, Leicester Square.
Description: 70 landscapes painted by the artist between 1865 and 1883. A major exhibition of the artist's work put together with the support of the National Gallery of Canada, Ottawa, and the Philadelphia Museum of Art.

The Face of Fashion
Date: Until 20 May, 2007. 10am-6pm. Thurs/Fri 10am-9pm.
Venue: Wolfson Room, National Portrait Gallery, St. Martin's Place, WC2 0H3.
Tickets: £8.(Concessions). Book online or at door.
London Transport: Nearest Tube. Charing Cross, Leicester Square.
Description: Timed to open during London Fashion Week, the exhibition focuses on five outstanding fashion photographers from Europe and America: Mert Alas & Marcus Piggott, Corinne Day, Steven Klein, Paolo Roversi and Mario Sorrenti.

Free London: Art & Museum Collections


Permanent collections in these galleries and museums are entry free. Individually mounted temporary exhibitions within specified rooms of the gallery or museum normally carry a ticket charge, bookable online or at the door.

National Gallery, Trafalgar Square. (020) 7747-2885. Western European paintings from 1250 onwards. Permanent Collection. Admire the Greek Classical revival facade which faces onto Trafalgar Square, (William Wilkins, 1834-38).

National Portrait Gallery, St. Martin's Place, WC2. (020) 7306-0055. Famous British Men and Women. Permanent Collection.

Tate Britain, Millbank, SW1. (020) 7887-8008. British Art 1500 - 2005. Permanent Collection of British art from 1500 to present day. The gallery is a good example of Edwardian Grand Manner architecture by S.R.J.Smith, (1897-1900).

Tate Modern, Bankside, SE1. (020) 7887-8008. International Modern Art. Permanent Collection.

British Museum, Great Russell Street, WC1B. 020 7323 8299. One of the world's greatest collections of Human History and Culture artefacts dating from the dawn of civilization. Ancient Civilizations. Elgin Marbles, Rosetta Stone, Sutton Hoo Burial, etc. The main frontage is embodying a giant Ionic colonnade with pedimented portico is London's finest example of early 19th century Greek Classical revival, (Sir Robert Smirke, 1823-47).

Victoria & Albert Museum South Kensington, SW7 2RL. 020 7942 2000. 3000 Years of Art and Culture. Permanent Collection. Admire the eclectic design of the building, (designed 1891) by Aston Webb who later designed the famous neo-Classical facade of Buckingham Palace, (1912-13).

V & A Museum of Childhood, Cambridge Heath Road, E2 9PA. 020 8983 5200. UK's national collection of childhood related objects from 1600. Toys, dolls, teddy bears, games, costumes, childcare, etc. Permanent Collection.

V & A Museum of the Performing arts, Russell Street, Covent Garden, WC2E 7PR. British Theatre and performing arts history from 1600. Costumes, designs, manuscripts, posters, etc. Permanent Collection.

Kenwood House, Hampstead Lane NW3. (020) 8348-1286. Superb Robert Adam interiors, Regency furniture and furnishings.

Natural History Museum Cromwell Road, SW7 5BD. 020 7942 5000. A remarkable world collection of flora, fauna, minerals, mammals, dinosaurs, etc., housed in the superb Romanesque building, (opened 1881), by Alfred Waterhouse.

Science Museum Exhibition Road, South Kensington, SW7 2DD. Comprehensive record of scientific, technological and medical change since the eighteenth century. Though rich in British material, they result from worldwide acquisition.

Museum of London London Wall, EC2Y 5HN. 0870 444 3851. London's urban history backed by a remarkable collection of artefacts dating from prehistory to present. Ongoing programme of free temporary exhibitions and projects, archaeological digs and surveys. This is a superb museum and essential viewing if you are interested in London, its history and culture. Great for kids.

British Library, Euston Road, NW1. (020) 7412-7332. An exhibition of antiquarian maps and views from the Library's collections bring the city's transformation from medieval to modern to life.

Burlington Bertie's Highlights Memo
Book tickets now for Renoir Landscapes 1865-1883, National Gallery, 21 February - 20 May, 2007; Hogarth, Tate Britain, 7 Feb - 9 April, 2007; Royal Opera House Spring Season of Opera and Ballet. Book tickets and Hotel accommodation for RHS Chelsea Flower Show, Member and Public days 22-26 May, 2007, (advance booking only. Some dates may already be sold out. There are no tickets available at gate); RHS Hampton Court Palace Flower Show, Charity Gala Preview, 2 July, 2007.

Choose your Hotel OfftoLondon provides expert advice and secure booking facilities for your overnight, 'City Break' or long term London accommodation requirements; from de-luxe 5-star hotels to comfortable backpacker's hostels.

From 19 February, 2007, the Central London congestion charge zone for visitors driving in London was extended west, to include most of Pimlico, Belgravia, Brompton, Knightsbridge, Bayswater, South Kensington, Kensington, Notting Hill and North Kensington. The through roads on the western side of the previous congestion zone (Edgware Road, Park Lane, Grosvenor Place, Vauxhall Bridge Road) and the A40 (Westway) are not included.

If you have a question, contact us and we will do our best to provide answers.

© 2007 offtolondon.com All rights reserved.